F1 23 – Electronic Arts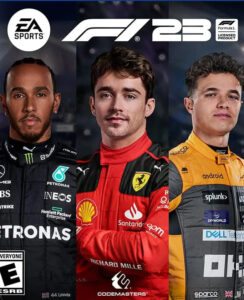 Game Size: 65 GB
Offline Activation
Game will install with Offline Activation Price only $5 Contact us on our Discord to Buy F1 23 Now
We Provide All New Game on Day 1 of Release and Price is only $5 per Game. We will install the game Through offline Activation, you can message us on Discord if you want to buy F1 23.
What is offline activation?
After purchasing the Game, you get a seller account in offline mode with the selected game / games. In Steam Origin Uplay Epic Games Store, Microsoft Store the method is same. Activation will give you to play the Game for unlimited time.
Don't wait for the Crack of the game, Buy now Any Play only for $5.
Message us on Discord if you want to Buy F1 23
You can also send Friend request on this Discord id TeamKong#2570
F1 23 System Requirement
Minimum:
OS: Windows 10 64-bit (Version 21H1 or higher)
Processor: AMD FX 4300 | For VR: AMD Ryzen 5 2600X , Intel Core i3-2130 | For VR: Intel Core i5-9600k
Memory: 8 GB
Graphics card: AMD RX 470 | For Ray Tracing: Radeon RX 6700 XT | For VR: AMD RX 590 | Driver 23.2.1
Graphics card: NVIDIA GTX 1050 Ti | For Ray Tracing: GeForce RTX 2060 | For VR: NVIDIA GTX 1660 Ti | Driver 522.25
Hard-drive space: 80 GB
Contact Us on Discord For Any Digital Goods We Give At Cheapest Rates Possible
XBOX GAME PASS Ultimate PC for 1 Year Price $15
(Xbox App Games On Your Personal Account)
🎮 OVER 350 GAMES ANNUALLY ACCESS WITH XBOX GAME PASS FOR PC PLATFORM 🎮
✅ Play Games with your personal XBOX Live profile.
✅ Saves, achievements and player's nickname are tied to your personal profile.
✅ Fully functional multiplayer and automatic game updates.
✅ All future novelties of the ever-growing library of games are already included.
_______________________________________________________
We Also Provide
PlayStation Games
*PsPlus
*Ea Play
*PS4, PS5 Games
Pc Games
*Steam
*Uplay
*EpicGames
*BattleNet
Discord
* Nitro
* Boost
Etc**
Contact Us on Discord For Any Digital Goods We Give At Cheapest Rates Possible